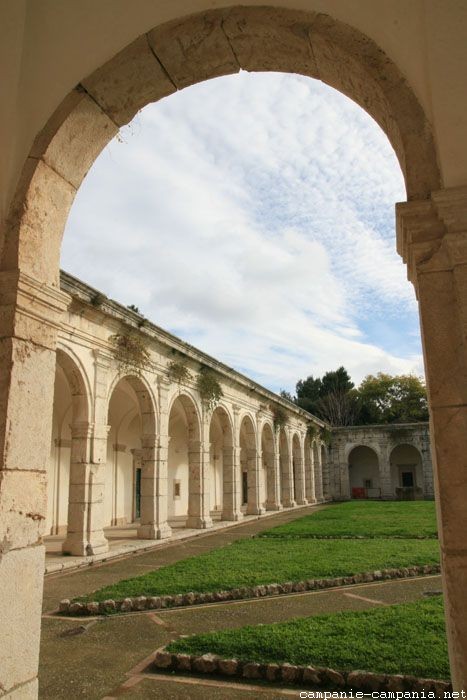 The San Giacomo Charterhouse (Saint James) is the oldest monastery in Capri, built in 1371 by Count Giacomo Arcucci, secretary of the Queen of Naples Joan of Anjou.
It houses a museum dedicated to the German painter Karl Diefenbach.
The Carthusian monks were able to maintain their prerogatives on the monastery despite the tormented life of the kingdom of Naples between the fourteenth and sixteenth centuries and the attacks of pirates.
The building was restored and enlarged with the addition of the cloister in the 16th century. Among the surviving works is a 14th century fresco by the Florentine painter Nicolò di Tommaso, remnants of the 17th century frescoes in the nave of the church.
In 1808, Murat confiscated the property of the monastery and made a barracks in 1815. Despite some periods of religious activity in the twentieth century, the monks deserted during the Second World War.
Since 1975, the building houses the museum dedicated to the German painter Karl Wilhelm Diefenbach, died on the island in 1913. It has 31 paintings, 5 sculptures and a portrait of the painter Ettore Ximenes.
Learn more :
In the same category