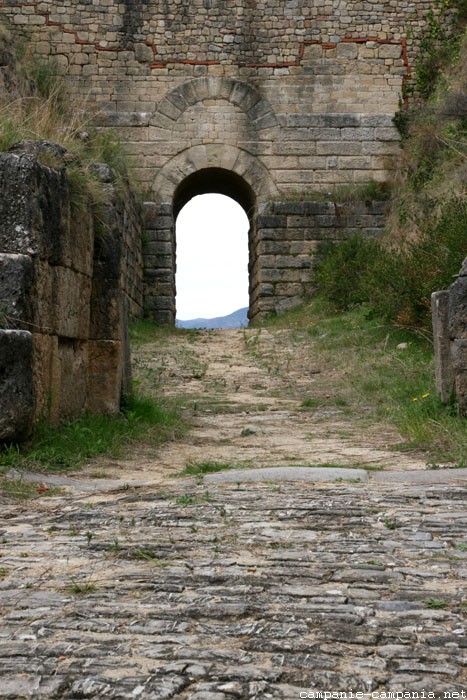 Elea (called Velia by the Romans) was founded by Phoenicians between 540 and 535 BC.
The city of Focea in western Turkey was at that time subject to considerable Persian pressure. The inhabitants took the sea, abandoning a deserted city to the invaders to join Aleria in Corsica where had already settled Phoenicians.
Good sailors, they aroused the mistrust of the Etruscan and Carthaginian against whom they engaged an important battle which they won despite heavy losses. They took refuge in Reggio, a city in the Great Greek, where the ambassador of Paestum (Poseidonia) encouraged them to acquire the territory of Yela on the lands of the Enotres near his own city.
To know more :
Photo gallery of the remains of Elea
In the same category