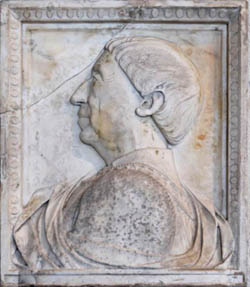 Alfonso conquered Naples in 1442 after his victory against the last king of Anjou, René.
He entered the city triumphantly in February 1443.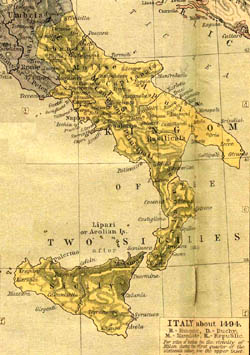 The new dynasty developed commerce, linking Naples to the Iberian Peninsula and making Naples a center of the Italian Renaissance: many artists came to work there: Francesco Laurana, Antonello Messina, Jacopo Sannazzaro and Angelo Poliziano.
The court has also extended the land possessions of the nobles in the province, but the social cohesion of the city suffered.
After the brief conquest of Charles VIII of France in 1485, the two kingdoms were reunited under the Spanish kingdom in 1501.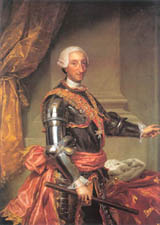 In 1502 Spanish General Gonzalo Fernández de Córdoba enters the city, inaugurating two centuries of a regime ruled by viceroys almost omnipotent in Naples.
The Spaniards remained until 1707.
During this period appeared quarteras, now better known as Spanish Quarters (Quartieri Spagnoli) where began to consolidate the counter-power of the Camorra (the "Neapolitan mafia", the term Mafia only concerning the island Sicily)
In the same category