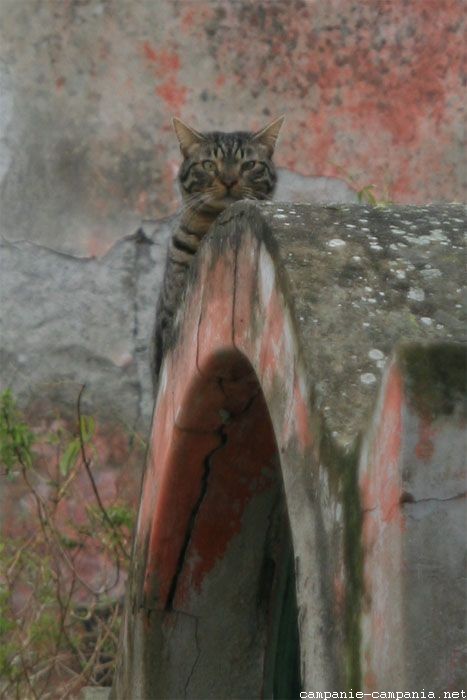 There are three kilometers of winding road between the center of the city of Capri and the historical center of Anacapri where one can walk without the tourist and commercial pressure of the first one (with perhaps less glamor, but it matters not much), walking through its flowery streets and visiting some monuments.
A small bus, adapted to the width of the roads of the island, connects Capri or the Marina Grande to Anacapri (main stop in Piazza Vittoria)
Near the center, the chairlift station allows to reach without tiring the summit of the island Monte Solaro.
From Via Capodimonte, one can reach the Villa San Michele museum, from where we also enjoy a view of the Gulf of Naples.
The Via Giuseppe Orlandi, pedestrian street, crosses the historic center of Anacapri where you can visit the red house (casa rossa), the church of St. Michael and that of St. Sophia.
What to do in Anacapri

Ride with the chairlift on Mount Solaro

Visit the Villa San Michele

Stroll in the center of Anacapri, see the casa rossa and the churches of St. Michael and St. Sophia
The red house (casa rossa)
Located in Via Orlandi, the red house is a villa that stands out for its color and its architecture mix different styles, with mullioned windows and machicolation. It was built against a 15th century tower from 1876 by the eccentric American Colonel John Clay Mackowen.
Inside, an exhibition collects images of Capri from the 19th and 20th centuries. Since ten years, there are also three Roman statues found in 1964 and 1974 in the Blue Grotta.
Informations : http://www.comunedianacapri.it/pagina89_casa-rossa.html
St. Michael's Church

(San Michele)
Located in Piazza San Nicola, the Baroque church of San Michele is dedicated to the Archangel Michael. It was built between 1698 and 1719, with the convent Teresiana adjoining. With a shape of a Greek cross with an octagonal plan, this church is famous for its majolica floor, executed in 1761, where Adam and Eve are represented in the earthly paradise.
Informations : http://www.comunedianacapri.it/pagina83_chiesa-di-san-michele.html
Church of St. Sophia
Not far from the previous church, the Church of St. Sophia is located in Piazza Armando Diaz, where once held public meetings. It was built between 1595 and 1642 in place of an old building dedicated to San Carlo. The settlement of the city of Anacapri was at the same time around the church.
The sacristy and the oratory are from the old church of San Carlo. The two side chapels were added at the end of the seventeenth century, the two steeples in the eighteenth century.
Informations : http://www.comunedianacapri.it/pagina82_chiesa-di-santa-sofia.html
In the same category