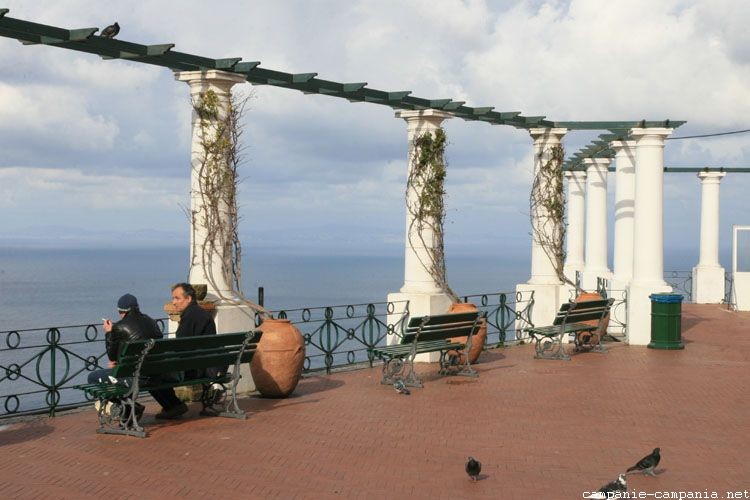 The city of Capri comprises 7000 inhabitants, half of that of the island. Of course not counting the affluence in tourist season (in August, 20 000 people disembark every day on the island).
If, unfortunately, it rains, you will have the opportunity to take advantage of the large luxury brands which occupy a good part of the city center.
You can reach the center by bus or funicular from the Marina Grande where you dock, and by bus from Anacapri.
Piazzetta in Capri
The heart of Capri is the Piazzetta (Piazza Umberto I), where its cofee terraces have over time replaced the small local market. There is the Town Hall, the small tourist information office, and hotels. Count about 5 € for a coffee, 12 € for the aperitif.
See in Capri city

The Piazzetta (Piazza Umberto I),

the heart of the city with its cafes
In the same category